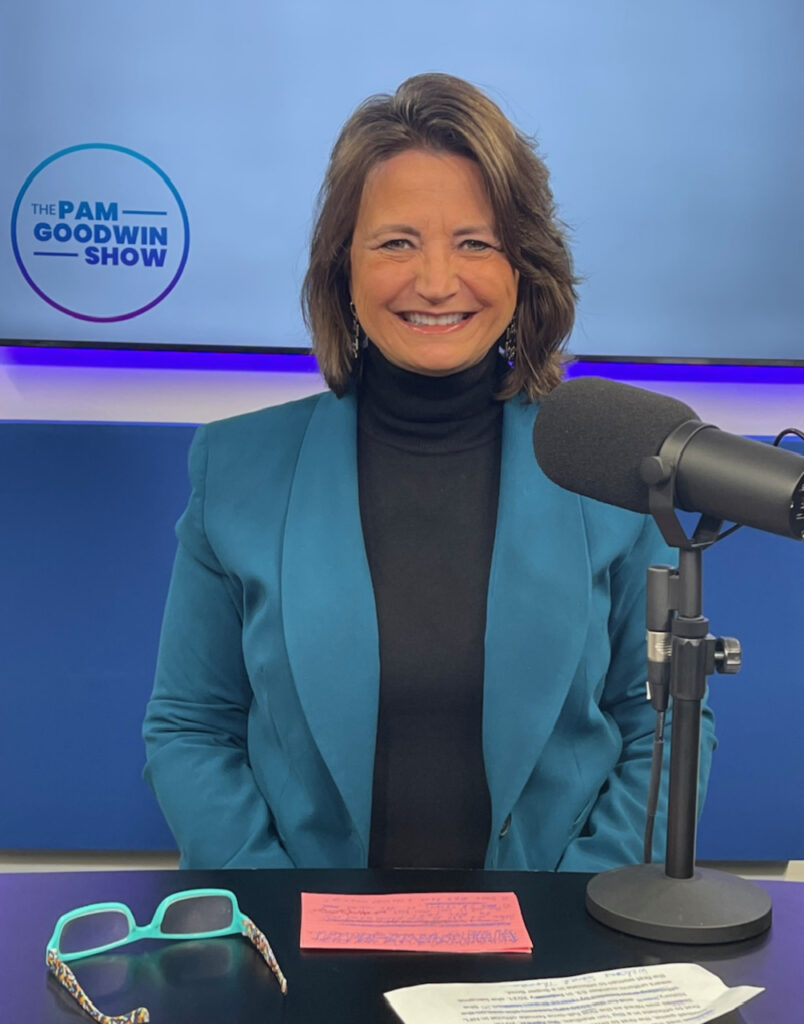 "The Pam Goodwin Show" is a show that features the biggest names in television, successful entrepreneurs, future new talents, and local heroes.
Pam is passionate about creating a show that delves into the secrets to success. Learn how influential people got started, what catapulted their careers and mainly, inspire people.
In Pam's spare time, she enjoys a good pizza, visiting family in Croatia, and exercises daily. Pam is a native Nebraskan and now resides in Texas with her husband and two adult sons.
Latest Video - The Pam Goodwin Show
FEATURED VIDEOS
From The Show
Jenny Boucek first female coach hired by the Dallas Mavericks I "The Pam Goodwin Show"
How the song 'PINK' is Just Another Color' came about: Interview with Singer/Songwriter Erin Kinsey
INSPIRATIONAL INTERVIEW with Shemane Nugent – 4 Minutes to HAPPY!
Amanda Brinkman from Small Business Revolution – BEST MARKETING TIPS WHEN STARTING A SMALL BUSINESS
Kara Goldin – Founder & CEO of Hint Water and Author
NASCAR Female Driver – Jennifer Jo Cobb – Life in the Fast Lane
Magie Cook: From Orphanage to Selling a Business for $231 Million
Captain Sandy Yawn from Below Deck Mediterranean on Buying Commercial Real Estate
TORI MARTIN I Country Music Singer & Songwriter – "What Would Dolly Do?"
Watch all videos from the show
Subscribe To Our Youtube Channel